Megalithomania presents
MYSTERIES OF ENGLAND TOUR
16 - 22 July 2023 (7 days/6 nights)
Explore Stonehenge, Glastonbury, Avebury and other important sites, and delve into the archaeology, ancient technology and other megalithic mysteries with Hugh Newman and JJ Ainsworth, plus special guest hosts Ben Van Kerkwyk (UnchartedX) and Yousef Awyan (Egypt), plus Maria Wheatley will be joining us at Avebury and Simon Banton at Stonehenge.

The tour is sold-out but please email us to go on the wait-list or Register for our next tour 30 July - 5 August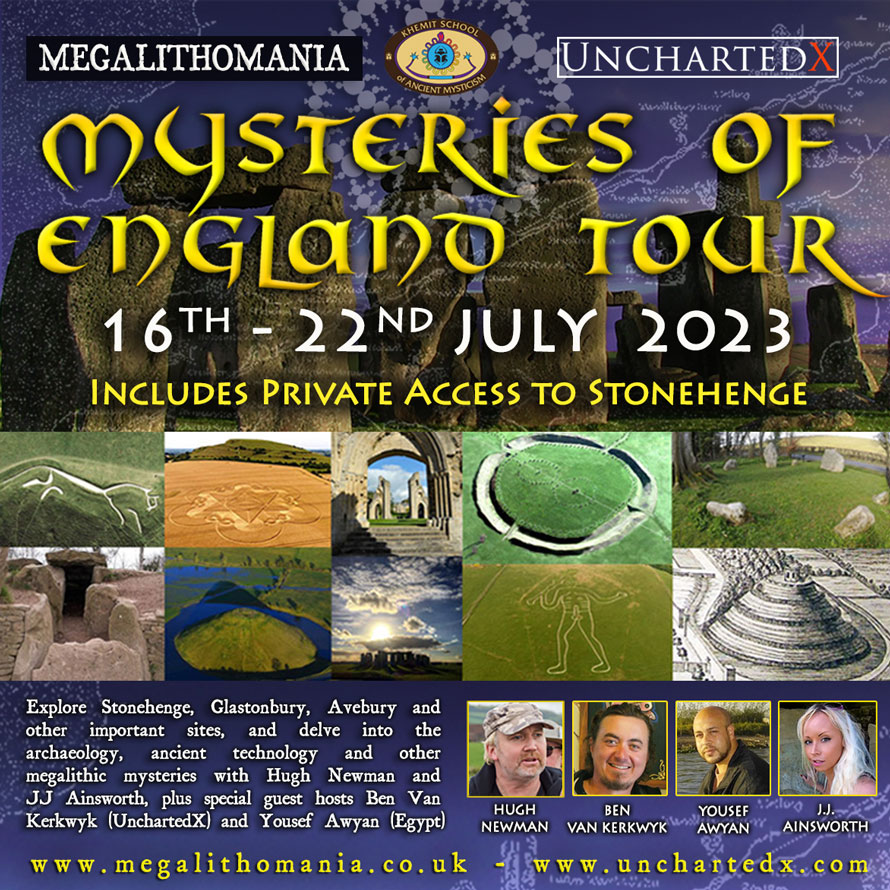 - Private time at Stonehenge exclusively for our group -
- Discover the hidden history and mythology of Glastonbury -
- At the megalithic centre: The Avebury Landscape Temple -
- Visit the secret side of Wiltshire - crop circles and more -
- Uffington Hill Figure - white horse or dragon? -
- Megalithic Origins at West Kennet Long Barrow -
- Giants in the Landscape: The Cerne Abbas Hill-Figure -
- The Mighty Henge of Knowlton -
- The Triple Stones Circles of Stanton Drew -

Our journey takes us through a remarkable ten thousand years span, where we'll discover some of the secrets of enigmatic stone circles, the geometry of sacred sites, holy wells' healing waters and the powerful earth energy currents that connect them all. We'll even have a chance to visit the mysterious crop circles. Your guides will share their research on the lost science, hidden energies, archaic symbolism and sophisticated ancient technologies that are evident at these sites. We are likely to make discoveries on this journey!

Tour Costs:
Main Tour £1900 UK
based on double occupancy
Single occupancy supplement: £300 UK
(if you want your own room)
Tour deposit: £400 UK
Please email info@megalithomania.co.uk
for more info, or any queries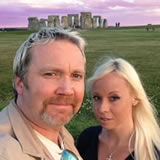 Hugh Newman is an explorer, megalithomaniac and author of Earth Grids: The Secret Pattern of Gaia's Sacred Sites (2008), Stone Circles (2017) and co-author of Giants on Record (2015), Megalith: Studies in Stone (2018), Geomancy (2021) and The Giants of Stonehenge and Ancient Britain (2021). He has been a regular guest on History Channel's Ancient Aliens and featured in Search for the Lost Giants, as well as organising the Megalithomania conferences and tours. He lives very close to Stonehenge.
JJ Ainsworth is a researcher and explorer based in the US, who is an expert on ancient symbolism and connections between sites worldwide. She has featured on numerous radio shows, has published articles on www.ancient-origins.net and www.grahamhancock.com, and presented at conferences in the UK and US.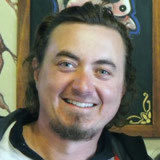 Ben van Kerkwyk is an independent researcher and creator of UnchartedX dedicated to exploring the mysteries of the past with a focus on ancient engineering, precision, and technology, who recently appeared on the Joe Rogan Experience Podcast, reaching millions of listeners. For two decades he has been investigating the origins of human civilizations, the contradictions that exist, looking for the signs of ancient high technology and evaluating all the new scientific evdience that should be having a significant impact on the story of our past - like the evidence for the Younger Dryas cosmic impact and the extension of the human timeline to hundreds of thousands of years older than we had previously thought. He has a background of 20 years in the IT industry, as a high level technologist with expertise in network architectures, Data Center and Cloud operational methodologies. www.unchartedx.com www.youtube.com/c/unchartedx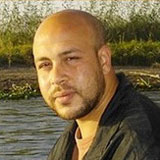 Yousef Awyan was born, raised and still resides at his family's home in Nazlet el Saman, which lies just a few Royal Egyptian Cubits from the Sphinx Entrance to the Giza Plateau. He is the Khemit School Co-Director and reads and interprets hieroglyphs, symbols and images found in Egypt, from a unique perspective as taught to him by his father, as well as through his own research and continual study. He is an artist, sculptor and musician. As an accomplished musician, Yousef's keen ear for sound frequencies and pitch, enable him to tune in and find the resonant "tones" at many of the sacred areas and chambers found at the monuments and temples throughout Egypt. Having studied ancient stone technologies for decades, this will be his first time exploring megalithic sites in England. www.khemitology.com
Itinerary: July 2023 - subject to change
Day 1 - 16th July
Your tour host, Hugh Newman will meet the group at Heathrow Airport at 2pm. We will travel in a private minibus to our hotel in the ancient town of Amesbury. The charming 4-star Fairlawn House Hotel in set in a beautiful Georgian Grade II listed town house in Amesbury town centre, with ensuite rooms and a fabulous home-cooked breakfast. Introductory lecture with Hugh and a welcome drink and dinner (included).

Day 2 - 17th July
We start the day with an orientation meeting to set the scene for our adventure together. Drive to Dorset to visit the Cerne Giant, a gigantic hill-figure that has many legends and stories attached to it and is one of the only remaining depictions of 'giants' in Britain. It has a square earthwork above its head. After lunch we visit the Neolithic Knowlton Henge, that now has a ruined church at its centre. Again, this was part of a much larger ancient complex. Dinner in Amesbury (not included).

Day 3 - 18th July
Today, we explore Glastonbury, the legendary Isle of Avalon. We start our visit at Glastonbury Abbey, once the largest and most powerful christian sites in all of Britain and the reputed resting place of King Arthur and Guinevere. Rising dramatically from the flat land of the surrounding Somerset Levels, the Tor has been a beacon of spirituality since pagan times and still acts as a magnet for people of all beliefs. You will hear the stories and the legends as well as experience the powerful energy and atmosphere of this sacred site. The views from the top are spectacular! At its foot lies The Red Spring where iron-rich, healing water has been drank for millenia. The Chalice Well, which has megalithic foundations, is located next door and you are encouraged to drink from the holy well where, a local story tells, the Holy Grail is hidden.
After lunch we visit the triple stone circles of Stanton Drew in Avon, about 40 mins north of Glastonbury. This is one of the most important megalithic sites in Britain and the third largest stone circle in the country. We also visit the Druid Arms pub, that has 'The Cove' within its garden, a megalithic piece of the greater puzzle (with perhaps time for a quick ale!). Dinner in Glastonbury or Amesbury (not included).

Day 4 - 19th July
Drive to Avebury Stone Circle where we will be guided by Maria Wheatley, author, dowser and expert on the sacred landscape of Avebury. Maria will show us invisible energy secrets of the massive stone circle temple. Here, within the largest stone circle in the world, we find the remains of two stone circles, one solar and one lunar. We also walk the avenue that has parallel megalithic rows snaking through the landscape culminating at The Sanctuary, the 'head' of the Serpent Temple.

After lunch at the restaurant/pub in the middle of Avebury, we also visit West Kennet Long Barrow a five and a half thousand year old underground chamber that was used as a tomb, asronomical observatory and a place of initiation. Close by is the largest manmade mound in Europe, the remarkable five thousand year old Silbury Hill. We will also try to visit a crop circle that may have appeared in the area. Dinner in Amesbury (not included).

Day 5 - 20th July
Dragon Hill to witness the majestic Uffington White Horse. Today we will visit two ancient energetic sacred sites located on the Belinus ley line, with a very interesting story to tell. Close by is the Neolithic burial chamber of Wayland Smythy, an atmospheric long barrow set within a copse of trees where we can have a picnic lunch if the weather is good or we can take lunch in a nearby village pub. Back to hotel in Amesbury.

Day 6 - 21st July
After breakfast we drive to Stonehenge. We have arranged for our group to have private special access inside the stones of the world's most famous sacred site. Standing inside the huge megaliths which have stood in magnificent isolation on Salisbury Plain for thousands of years, you will have time to connect with the stones, meditate or hold a ceremony, or measure the stones, check the alignments and have an opportunity to carry out any research. Experience this World Heritage Site in your own way. This is a rare opportunity to truly connect with a site revered by countless generations. We will then explore the Stonehenge Landscape, visiting the Cursus, mounds, and the sacred 'Avenue' that is oriented to the Summer Solstice Sunrise, as well as the 10,000 year old post holes that align east-west. We will look at the astronomy of Stonehenge, the legends of giants and an alternative history of this amazing site. Lunch at Stonehenge. We'll visit Woodhenge and Durrington Walls where recent archaeological excavations have taken place. We then take a visit to Salisbury Museum, that has some remarkable neolithic and sacred artifacts from Stonehenge and the surrounding area, as well as an 18 ft giant model in one of the display rooms! Farewell dinner and drink at hotel (Included).

Day 7 - 22nd July
Drive to Heathrow to arrive at airport at 2.00pm for return flight home (Please do not book a flight home before 4pm on 22nd July from Heathrow). Bon voyage!
Price includes
- All transportation
- Private access to Stonehenge
- All bus travel and accommodation
- English-speaking guide
- Entrances to sites and museums
- All VAT and local taxes
- All Breakfasts
- Lunches & Dinners as stated in itinerary
- Fun

Price does not include
- Visas
- Tips and items of personal nature
- Any meals or activities not included in the programme
- International Flights
- Rain

Conditions:
1) All Paypal fees and international bank costs must be taken care of by the buyer. These will be added on final payment. We cannot take on these costs as we are keeping the prices right down to create an affordable tour.
2) Megalithomania cannot refund from 60 days before start of tour if you cancel.
3) Megalithomania will refund 50% if you cancel up until 60 days prior to the tour (this does not include deposit).
4) Megalithomania cannot refund deposits up to 120 days prior to tour. Before that we can refund only 50% deposit if you cancel.
5) Megalithomania cannot be held responsible for any injury, accident or stolen goods - please get travel insurance and relevant visas before booking this tour and have a passport with at least 3 months past the end date of the tour.
6) Full payment and passport details must be received by May 1st 2023
7) Roommates: We are happy to try to and match our guests with a suitable roommate for those who are traveling alone. If we are unable to do this, you will be responsible to pay for the single supplement. Early registration will facilitate this process.
8) Please hold off booking your international flights, until the tour is confirmed in writing via email. We cannot be held responsible for any costs incurred. Please email for further details - info@megalithomania.co.uk
9) Itinerary may be subject to change if circumstances arise beyond reasonable control.
10) Megalithomania accepts no responsibility for losses or incidental expenses due to delay or change in schedules, hotel booking irregularities, defaults, accidents, sickness, quarantine, emergency, weather, strikes, war, travel restrictions, or other causes. All such losses are the sole responsibility of the participants. Please make sure you have travel insurance to cover all this.
11) Force Majeure: Megalithomania LTD is not accountable; nor legally responsible, will not pay you any reimbursement if our obligations have been affected by any unforeseen circumstances that we are not able to avoid. Hereunder; we will list examples but not limited items of the force majeure cases: War, threat of war, terrorist activities, virus outbreaks, quarantine, civil discord with its consequences or the risk of such activity, riot, airport closure, natural or atomic disasters, fire, chemical or biological disasters and adverse weather, sea, ice and river conditions, and/or similar occasions.
Photo credit: Martin Gray - www.sacredsites.com and Wikipedia Commons, plus Hugh Newman's archive. Copyright H.Newman 2022
Guest Reviews of the 'Mysteries of England' Tour 2019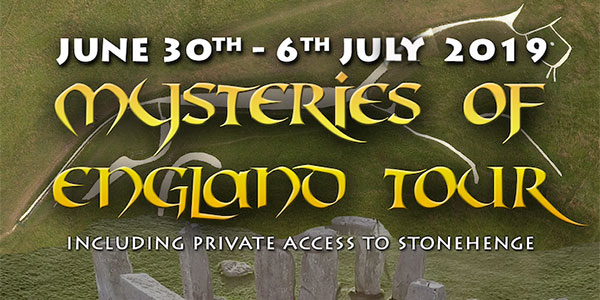 "Hugh and JJ, you were great host and never failed to create an exciting atmosphere at every megalithic site we visited each day. The bar is set pretty high now for all future gatherings! I would like to send a special heartfelt Thank You to everyone of you for the kindness and love you showed to my Mom!! She has been grinning from ear to ear every time I look at her and has been telling every person she talks to about how wonderful of a time she had this week. You are all truly amazing people. Thank you so much!!"
- Michael Williams, USA
"Thank you for sharing your knowledge about ancient sites in England. The tour exceeded my expectations in all respects. I appreciate that fact that you took us to ancient sites that everyone is familiar with and several other sites that are less well-known as they were all stunning and intriguing even if we had to tip-toe through a few cow patties. I truly enjoyed the additional knowledge provided by your guest speakers as well, especially the opportunity to learn a new hobby (dowsing). Experiencing ancient stone circles, burial mounds, and recent crop circles in person is a profound experience I will never forget. Everyone in our group made every day fun and downright out-of-this-world. I hope to see you soon on another Megalithomania tour in the near future".
- Melinda Terry, USA
"First THANK YOU for an amazing tour!!! We are a bit sad of course that we missed 2 days out of 5. But we will come back. Thank you for all your care and explanations and organisation! We really loved it!"
- Lu Ka and Ginger, Slovenia & China
"Thanks for a wonderful experience. I did not know what to expect when I signed up – but I am sure glad I did. You took great care of us, and not only did you plan an amazing tour with visits to many varied interesting sights, you also were flexible and willing to go the extra mile and add additional site visits (i.e. crop circles) when the opportunity to do so arose. I appreciated the knowledge of the guest speakers who joined us at specific sites, and also really enjoyed my fellow tour group members – they were the icing on the cake – a great and fun group of people! Thanks again.
- Kathy Mannion, USA
Guest Reviews of the 'Mysteries of England' Tour 2018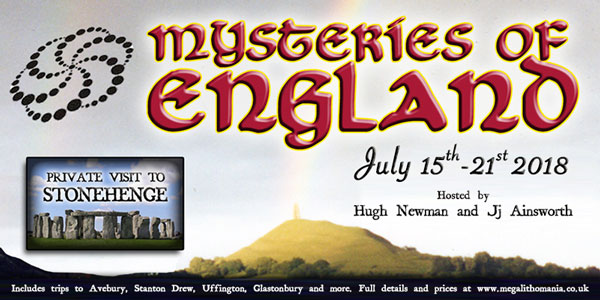 The tour exceeded the description and my expectations. Hugh explains in a fun, easeful way all the Megalithocal structures while leaving room for your own interpretations. The tour expanded my heart and mind!"
- Christine Angel, USA
"This past summer my wife and l went on the Mysteries of England Tour and it was simply incredible. The megalithic sites not only captivate you, but they are revealed to you in a whole new light. At each spot, you can feel the energies that drew the ancients to these places, and you begin to understand that these were not primitive peoples, but sophisticated in their understanding of the Earth, the stars, and how we are all connected by powerful forces both seen and unseen. I hope l can take this tour again. It is by far the best adventure in England you will ever take."
- Shane Williams, USA
"Thanks so much for the fantastic tour. It really was a lot of fun."
- Pamela Williams, USA
"Just to say that the Mysteries of England Tour that I've just taken with you was a real blast. It was non-stop from start to finish and interesting, thought provoking and fun. I'm still having to take it all in. Plus, you really put a lot of effort into making sure that everyone got out of the tour what they wanted to get out of it and were prepared to give up your time freely to the people on the tour. You really went above and beyond."
- Clive Maxwell Yates, UK
"I sure enjoyed our England tour. Wow, so much packed into the week! You ordered the perfect weather, kept the queues to a minimum and did an awesome job avoiding the crowds! :-) I appreciate your arranging for our local guides Shaun Kirwan and Maria Wheatley -- and others that just showed up. I so enjoyed you and Jj, your patience and willingness to repeat yourself to all of us as we spread out and explored the stones and energy. I especially enjoyed the dowsing, and I'm going to get dowsing rods (mine melted in the 2011 wildfire). Thanks for all the coaching and help learning all that. AND I so enjoyed the drone so we could experience the crop circles, Cerne giant and Huffington dragon/horse."
- Marie Louise Hadden, USA
Feedback from 'Magic of Megalithic Ireland' Tour 2013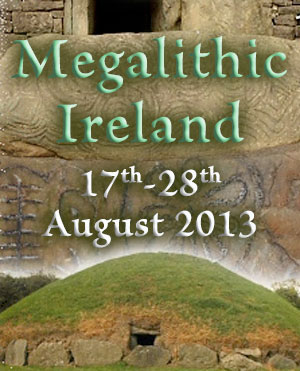 "I may have initially thought this trip was about rocks and circles (:)), but it turned out to be so much more! I loved the silent moments and the connecting with the ancient spirits" - Amanda King, Australia
"I miss the companionship and joking and play, and deep conversations and constellations, dance, and sacred sites we shared together. And I am taking all this joy with me in my ever expanding heart." - Lottie Cooper, USA
Feedback from 'Megaliths, Gods & Giants Peru & Bolivia' 2016 Tour
with guest host Jim Vieira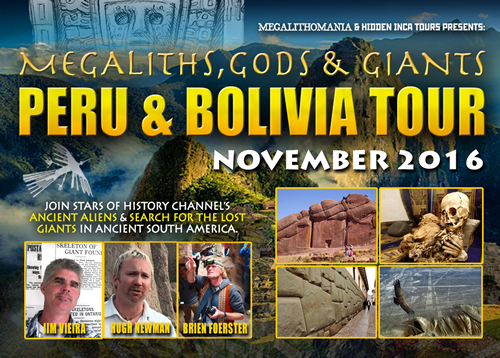 "Aloha everyone, Thank you for the trip of a lifetime! Enjoyed the sites, all of you, and the adventure. A hui hou....until we meet again."
- Mona Stevenson, Hawaii
"Thank you all for the fantastic time we had in Peru and Bolivia!"
- Jelle Kolmer, Holland
"Thank you all for a great trip.. Everyone of you added a brilliant insight into this trip for me and I thank you kindly for that. I normally don't have patience for humans but you all were beautiful in your own light. Once again I thank you for that."
- Seak Kelly, USA
"Hey, Hugh! It was great to meet you and learn so much about ancient mysteries from your vast storehouse of knowledge and insight!"
- Tom McGuire, USA
"The ancient Peru / Bolivia tour hosted jointly by Hidden Inca Tours and Megalithomania answered to all my expectations in every way but one, which it exceeded. I got to see the most important sites for my introduction to ancient megalithic Peru and Bolivia, of which surely Sachsayhuaman and Puma Punku (as part of the Tiahuanaco complex) were personal highlights. The hosts were very informative and also fun to be around. No stuffiness, no boring lecturing and an atmosphere of being among intellectual equals, even though in knowledge and experience our hosts far exceed my level. In general the tour was very well organised and where room for improvement was found and commented on, that input was welcomed and actually implemented expediently. So in all I had a wonderful experience and would recommend this to anyone. Now for the part exceeding my expectations... that was the group dynamics. I admittedly had expected a group of mainly elderly pensionados. Fine for me, a very fit 41 year old, but not thrilling either. But hey, no such thing! The group was actually a wonderfully diverse and blended crew of people from all walks of life, young and older. This made for a truly fun two weeks and lots of conversations on and off topic with views and multifaceted interpretations so diverse as to be almost kaleidoscopic. Open minds. I like! Thank you Irene, Gustavo, Brien, Hugh, Jim, Antonio, Sr. Luis and son, our very skilled bus drivers and of course my fellow Megalithomaniac group. As Arny puts it best: I'll be back! "
- Aaron Karmelk, Holland
"We still can't forget Peru and Bolivia, all the wonderful sites and moments of our great trip. In spite of all the hardships it will remain the most memorable journey of our lives. It was great to meet all of you, to hear your stories and live great moment together. Thanks for sharing your thoughts and experiences with us. Today we would like to wish you all lovely Christmas an much hapiness in the coming year. And of course more fantastic journeys to most mysterious places in the world"
- Hanna and Roland Vandiest, Poland/Belgium
"Hal and I are still missing Peru and especially all the wonderful friends we made along the journey! We're going to have pisco sours instead of egg nog this Christmas and we'll drink a toast to all Megalithomaniacs everywhere. Warmest wishes for a joyous holiday season and looking ahead to more adventures in 2017! "
- Hal and Ro Woodruff, USA
Feedback from 'Ancient Technology Peru & Bolivia' 2015 Tour with guest host Andrew Collins.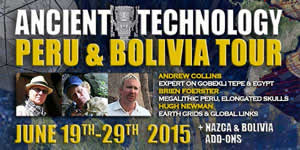 "Let me begin by offering a big thanks to Hugh, Brien, Andrew, Irene, & Gustavo for a very well-planned excursion, many amazing sites and sights, lovely accommodations and good company. I enjoyed all that I was able to experience. This was truly the trip of a lifetime for me.- Julie M, USA
"Thanks to Hugh, Brien, Irene, Gustavo and Andrew for making this a very enjoyable and fascinating tour." - Lasse C, Sweden
"What a phenomenal adventure! I cannot tell you how much I enjoyed the trip, the fascinating people I met along the way and of course the country. Meticulous attention to detail in the planning of each days itinerary and accommodation and of course the local wisdom of Gustavo to top it off. The ability to share in some "off the beaten track" sites was the cherry on the top. A HUGE thank you to Brien, Hugh, Andrew and Gustavo as well as Irene of course for making it such a memorable trip. For anyone considering this tour - stop considering and just do it!!" - Kurt B, USA
Feedback from 'Portals of Ancient Peru & Bolivia' 2014 Tour with guest host Freddy Silva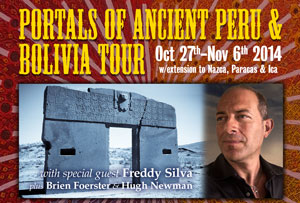 "Just to say a big thank you for the trip, such fun and full of giggles. From years of reading about and seeing pictures of so many of the sites visited on this trip, to finally feeling the incredible energies that surround them, was for me personally an amazing experience. So thank you all for putting together such a memorable tour. Great menu, interesting and fun crowd of fellow travellers. Good places to stay. Great stuff!"
- Lyn de Trense, England
"I want to once again thank Brien, Hugh, Irene, and Gustavo for this great tour. It definitely exceeded my expectations. You get to see many sites that would otherwise be more difficult to get to on other tours or by yourself. The accommodations were excellent and everyone was very friendly. if you like interesting information, exploring ancient sites, and good company this is the tour to go on!"
- Garrett Leo, USA
Feedback from Peru, Nazca & Bolivia 2013 Tour with David Hatcher Childress & Glenn Broughton

"For us the tour was an amazing opportunity and a privilege to explore the earth energies at an incredible number of megalithic sites. We learnt so much and feel truely grateful for what was revealed to us, and to all the organisers, especially Hugh & Brien, for putting together such a memorable and stimulating tour. It was also a joy to be in the company of so many like minded people with a deep curiosity about the ancient ancestors"
- Chris & Marilyn Gulliver, New Zealand
"Your tour exceeded our expectations in nearly every way. We saw, learned and experienced more than we ever would have on any other kind of tour. In addition, we traveled and made new friendships with people from all over the world. This trip is definitely one of the highlights of our life travels! For this we would like to thank you, Hugh, Irene, Cameron and Glen and David and Jennifer from the bottom of our hearts!"
- Ed & Teresa Chipp, USA
"So once more I want to thank you - Brien, David, Hugh, Irene, Cameroon, Glenn - and also all the participants, for the most special journey i've ever had! Hope to have more of those with you and will recommend to the people who are interested." - Vicki Molliver, Israel
"I loved the tour! Many thanks to all organisers, especially Irene :) I hope you are enjoying a break from questions and demands. Was great to meet you all and being in cusco without you all is not the same. I hope the tour has deepened your interest in the ancient mysteries like it did for me."
- Alex Jupp, UK
"I thought the trip was excellent. I learned so much and from so many people on this trip. Thanks to everyone for making it great."
- Suzan Moore, Canada
"I can safely say that this was one of, if not the best, experience of my life. Thanks Brien, Dave, Hugh, Glenn & Cameron and of course Irene for an amazing adventure. You have my tick of approval ;)." - Tony Giovani, Australia
"It felt less like a tour group and more like I had flown in to visit friends who were showing me around their turf, and for me, that was fine. I still feel I got more out of this tour than I would have with any other group. I enjoyed myself to the utmost, and was pleasantly surprised by almost everything - especially the kind people with whom I had the privilege of sharing this time." - Sandy Underwood, USA
Feedback from 'Origins of Civilization' Turkey Tour 2013 with guest host Graham Hancock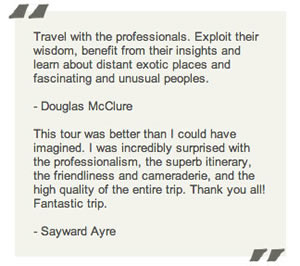 "It was a great trip"- Graham and Santha Hancock, UK
"It was a fabulous journey with the best of company!" - Anu Nagappa, India
"What a fabulous trip - one which we will be integrating into our minds for some time." - Terry Fitzsimmons, USA
"Thanks for a great Megalithomaniac Tour! The whole group gelled together with a great positive energy in this wonderful adventure."
- Robert David, USA
"Had a great though exhausting time on the tour. It was wonderful to meet Graham and Santha and hear his lectures, also to have the opportunity to share Andrew's passion for and knowledge of so much of interest to me. Others on the tour were very interesting and such good company - it's so good to travel with like-minded souls. So impressed with Arda' efficiency and patience!! It was all really well organised and I'm sure everyone enjoyed it all." - Christine Levy, Australia
Feedback from Peru & Easter Island 2012 Tour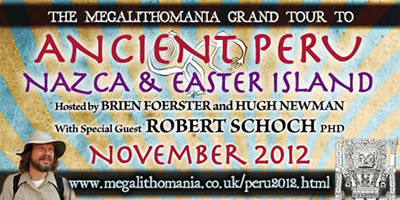 "Still reminiscing about the trip. It was such a wonderful experience made even better by such a great group of people. And thank you all for the amazing photographs" - Janine Moore, USA
"Great crew, awesome time! Looking forward to sharing some video and photos!!!" - G. Maestro, USA
"Thanks Hugh! great trip for those that like alternative traveling and the deeper story to humanities history"- Jennifer Stein, USA
"Hugh, just wanted to thank you once again for all you did to bring our trip together. I learned so much and absorbed so many new ideas to come back and study....a million directions to go, and I'll continue to look to the people and resources of Megalithomania to lead me on. You do important work. Thanks." - Karla Mahoney, USA
"What an amazing adventure we've had over the last 10 days! Peru is a beautiful diverse country filled with so many incredible sights and mysteries! We have been on a non-stop ride, and this journey we will never forget" - Jenny Geyser-Maestro, USA
"I just have to send a big thanks to all the persons on the Megalithomania Peru/Bolivia, It was a pleasure to spend time with all the persons and visit all these special sites. A big thanks to you all!" - Jonny Ueland, Norway
Feedback from Egypt 2010 Tour

"We have just returned from 2 fantastic weeks with Robert Bauval and his brother Jean Paul (also full of wonderful info about Egypt and a fantastic man to have around in the bazaars to haggle for you in Arabic:) The trip was far more than I had expected and I can confidently say if you are interested in ancient Egypt you will not be disappointed by the tour Robert gives." - Gary Evans, UK
"Back home in Spain from the two week tour of Egypt which I hosted for Megalithomania. A very successful tour with a group of wonderful kindred spirits... and a crocodile on my head!" - Robert Bauval
"What are the chances to have such a group put together, It was great. Thanks to everyone that contributed" - Joris de Hart, Belgium
"I really enjoyed the tour, partly because of the different interesting people who were there, but also due to Robert's interesting insights about the history, temples and pyramids, and his entertaining anecdotes. You are never bored!" - John Freestone, USA