The video we edited about the housing proposal near Larkhill military base, that is directly on the viewing line of the Summer Solstice sunrise from Stonehenge, went viral and petitions were signed, emails were sent to the MOD, and it helped stop this oversight from happening. Since then we have come across more sites under threat. In Jordan, hundreds of Dolmens are being neglected and could vanish within a few years due to a stone quarry getting very close to their location. You can watch a video on it here and please sign the petition here. A stone circle near Swindon, Wiltshire is also under threat. The Coate Stone Circle is likely to be bulldozed soon, but Maria Wheatley and the locals are determined to celebrate the village while it still exists. Email Chris Hinton: chris.hinton@fsmail.net for further details, and how you can help. We have uploaded several new videoes to our Youtube channel too. See a report from Tonga over in the right column and check out this excellent lecture from Robin Heath, filmed in 2012. subscribe here


My article that appeared in New Dawn Magazine in January is now up on Graham Hancock's website, looking at the similarities between Gobekli Tepe and sites in Peru and Bolivia. It has a couple of new updates, so check it out here. I also got interviewed on the same subject by April Holloway of www.ancient-origins.net website, and you can watch that here. Lastly, there are some interesting conferences coming up over the next few months. on May 16th-17th at the George Hotel, Amesbury, I'll be doing a lecture on the Saturday on my megalithic research alongside some great bands and other speakers. Full details here. The Wiltshire Crop Circle Study Group is holding their final conference at Marlborough College on 5th-6th July. Its a great venue, with some fascinating speakers. Get your tickets here. We are also about to launch a very special tour in early September to the area around the traditional Garden of Eden site, with an add-on to the superb rock-carved temples of Petra, Jordan. Keep an eye on the website for that announcement that is coming very soon.
We look forward to seeing you on one of our expeditions this year.

Hugh Newman - Megalithomaniac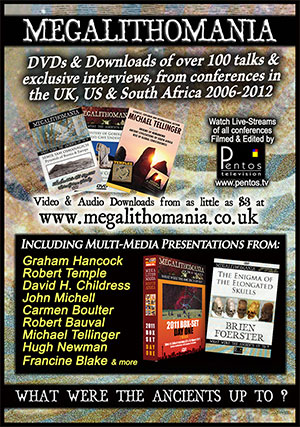 Click here to buy DVDs and Downloads of
multi-media talks from:
GRAHAM HANCOCK
ROBERT BAUVAL
DAVID. H CHILDRESS
CARMEN BOULTER
ANDREW COLLINS
ROBERT TEMPLE
MICHAEL TELLINGER
ANTOINE GIGAL
KLAUS DONA
HUGH NEWMAN
FRANCINE BLAKE
JOHN MAJOR JENKINS
SEMIR OSMANAGICH
BRIEN FOERSTER
MICHAEL CREMO
BETHE HAGENS
GLENN KREISBERG
WALTER CRUTTENDEN

& many more.
All filmed at Megalithomania...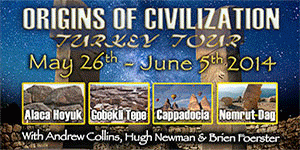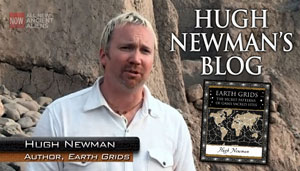 Plus see Hugh's web-page here

CONFERENCE REVIEWS:
"So was Megaltihomania worth the trip? Too right it was! Once again Hugh and his crew gave us a weekend of education, re-evaluation and entertainment"
more reviews
TOUR REVIEWS:
"Thanks Hugh! great trip for those that like alternative traveling and the deeper story to humanities history"- Jennifer Stein
more reviews & upcoming tours