DVDs & Downloads of 2009 conference
Individual Remastered DVDs for only £8.99
or original Live-Edits for only £7.99

Plus MP4 Video Downloads and

MP3 Audio Downloads below

12 Disc Box Set with Two Interviews


Limited Edition

- 12 DVDs: £59.

99

DOWNLOAD OPTIONS

Introductory Offer

Download 2009 Video 'Box Set'
12 talks & 2 interviews in Video MP4 format: £29.99



Download 2009 Audio MP3 'Box Set':
12 talks & 2 interviews in MP3 format: £19.99


Or download individually below:
2009 DVDs and downloads are re-edited and remastered.
See library of online talks here. Purchase high quality DVD's of 2010 here and 2008 here and other DVDs here

© Copyright 2009Megalithomania. Filmed and live-edited by Sean Eisenstein of Nautilus AV. www.nautilusav.com
---

GRAHAM HANCOCK
A Species with Amnesia: The Lost Civilisation -

It's often been said that those who forget the lessons ofthe past are doomed to repeat them. But what if we have forgotten an entire, hugely important episode in human history? Myths and legends from all over the world insist that a great civilization that was technologically advanced, powerful and wise existed in deep antiquity but was wiped from the face of the earth when it "angered the gods". In this lecture, Graham Hancock makes the case for a lost civilization destroyed in a global cataclysm at the end of the last Ice Age around 12,500 years ago and argues that our civilization, too, despite its technological prowess, might be poised on the brink of becoming the next Atlantis.
Graham Hancock is the author and coauthor of a number of best-selling investigations of historical mysteries, including Fingerprints of the Gods, Supernatural, The Sign and the Seal, The Message of the Sphinx, Heaven's Mirror, The Mars Mystery and Underworld. His books have been translated into 20 languages and have sold more than 4 million copies worldwide. www.grahamhancock.com
Video Download:
Talk MP4



Audio Download:
Talk MP3


£2.49 - 58min - 58MB










---
ROBIN HEATH
Stonehenge Blue stones Healing Shock!
A popular presenter with a few tricks up his sleeve regarding the recent dig that took place at Stonehenge. Robin gave an overview his new research connecting several key sites in the UK. An illustrated account of why the training of archaeologists is presently missing some vital components whose omission then automatically prevents them from being able to answer the simple question posed by John Michell in Megalithomania (1982)..."the most damning criticism of excavations at ancient sites, whether by simple treasure hunters or highly trained archaeologists, is that the sum total of all their labours has contributed scarcely at all to resolving the problem obviously presented by the substantial presence of megalithic monuments, the problem of why they were built."
Robin Heath, once a Senior Lecturer and still an honorary research fellow in the University of Wales offers reasons as to why this essential training has been omitted, and what can and will happen to prehistoric studies when it is included. Some of his current field research results was revealed - be astonished! www.skyandlandscape.com
Video Download:
Talk MP4



Audio Download:
Talk MP3


£2.49 - 72min - 70MB









---

EDMUND MARRIAGE
The Diffusion of Megalithic Structures from the Garden of Eden
Looking at vast megalithic technology recently discovered in Sumeria & the Lebanon from around 9,500BC & the impact this could have on modern archaeology. Christian Brien's translation of the archaic Sumerian Charisa Epic cuneiform tablets, found by the University of Pennsylvania excavation in the remains of the Nippur Library in 1897-8, has provided the verifiable evidence of the re-start of agriculture and civilization following global cataclysm by benevolent survivors in Southern Lebanon around 9,500 BC. Edmund continues with the O'Brien's research adding supporting evidence on this eras incredible megalithic technology, including a report on Gobekli Tepe in Turkey.
Edmund Marriage has an expert knowledge of agronomy among ancient cultures. Not only does he promote the extraordinary work of his late uncle - Christian O'Brien, but his own research into this fascinating subject has pushed our understanding of the agricultural and pastoral developments of the early Neolithic in the ancient world back by thousands of years. He is the founder of the Patrick Foundation and Golden Age Project, an independent research body which promotes the work of Christian O'Brien and uncovers new knowledge of ancient and advanced civilisations of prehistory. He is organiser of the Stars & Stones Forum and has produced numerous DVDs on these subjects. www.goldenageproject.org.uk
Video Download:
Talk MP4



Audio Download:
Talk MP3


£2.49 - 78min - 75MB









---

Dr.TIM and LEE HOOKER
Megalithic Discoveries in Ukraine - Includes Interview
Lost connections to the origins of the magnificent super-cultures of Sumer and India are explored and restored in this fresh, personal perspective on the remarkable megalithic cultures of Ukraine. This territory was the site of the most enormous ancient cities on Earth associated with Aratta, the first recorded state in history and the fabled homeland of the Sumerians of Mesopotamia.
This talk introduces the Trypillian civilization; Neolithic Vedic serpent graves; the Serpent's Wall; Druidic ceremony at the vast megalithic temple sanctuary of Stone Grave; the False Mountain of Enlila and the granite sanctuary-observatory of Steppe pyramid (still venerated by Tibetan llamas). The techniques of mytho-history and modern plasma science are combined with archaeological excavation to innovatively comprehend the Ukrainian megalithic landscape and its associated traditions. Despite the legacy of communism, politics and the inherent problems of penetrating Ukrainian and Russian languages, this land, its people and its true history are belatedly emerging to take their long-overdue place on the world stage.

Tim and Lee are freelance translators examining the polysemantics of the ancient world through their research work in linguistic history, mytho-history, catastrophism and plasma science. Their long shared interest in megaliths and the associated panoramic and spiritual localities across Wessex and Wales was just the start of a long geographical pilgrimage towards researching the ancient history and associated cosmology of Sumer in Mesopotamia. Further research on Sumer eventually led to the pre-Sumerian Aratta and the Trypillian civilisation of ancient Ukraine. Following fieldwork in Ukraine, Malta and Italy, they recently presented a paper to the Vatican Conference on the Cucuteni-Trypillia civilisation of Romania, Ukraine and Moldova and have contributed to books on that culture. Both are engaged in international collaborative research on anomalies found in radio-isotope decay within granites that have been linked to cataclysmic plasma events recorded in the petroglyphs of ancient man.
Video Download:
Talk & Interview MP4's


£4.99 - 96min - 385MB




Audio Download:
Talk & Interview MP3's


£3.49 - 96min - 95MB





---

CHRIS TRWOGA
Crystal Technology of the Megalith Builders
A shamanic view of the importance of crystal in megalithic structures & why & how they may have used its 'energy'. Also looking at modern crystal use in communications technology. The talk is based on a chapter in the forthcoming book and the chapter is called "The Crystal Road - Lighting the way to the Otherworld."
Chris Trwoga is author of Shamanism and Sacred Landscapes and has taught Religious Studies for twenty-five years as well as being an amateur archaeologist. He has specialised in introducing young people to Britain's ancient sacred sites, has spoken at Megalithomania and currently works and lives in Glastonbury.
Video Download:
Talk MP4



Audio Download:
Talk MP3


£2.49 - 86min - 41MB









---

MARKE PAWSON
Music and Geometry of Stone Circles
Marke detailed his latest research on the musical principles that are evident in the geometry of stone circles, as based upon the research of Alexander Thom. In two stone circles, Borrowstone Rig and Moel-ty-Uchaf, the 'foot' is the principle measure used by the designers and, since the foot relates directly to the diatonic scale in music, by analysing the dimensions in feet, the musical proportions of these two circles is revealed and hence their function as musical resonators.
Author of Gematria, Marke detailed his latest research on the musical principles that are evident in the geometry of stone circles, as based upon the research of Alexander Thom. In two stone circles, Borrowstone Rig and Moel-ty-Uchaf, the 'foot' is the principle measure used by the designers and, since the foot relates directly to the diatonic scale in music, by analysing the dimensions in feet, the musical proportions of these two circles is revealed and hence their function as musical resonators.
Video Download:
Talk MP4



Audio Download:
Talk MP3


£2.49 - 55min - 53MB









---

ROBERT & OLIVIA TEMPLE
The Sphinx Mystery: The Forgotten Origins of the Sanctuary of Anubis - Includes Interview
Shrouded in mystery for centuries, the Sphinx of Giza has frustrated many who have attempted to discover its original purpose. Accounts exist of the Sphinx as an oracle, as a king s burial chamber and as a temple for initiation into the Hermetic Mysteries. Egyptologists have argued for decades about whether there are secret chambers underneath the Sphinx, why the head-to-body ratio is out of proportion and whose face adorns it.
Robert & Olivia present eyewitness accounts, published over a period of 281 years, of people who saw the secret chambers and even went inside them before they were sealed in 1926 - accounts that had been forgotten until Robert rediscovered them. He also provides evidence that the exact size and position of the Sphinx were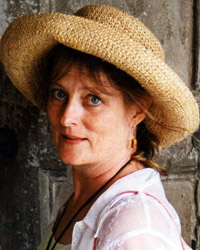 geometrically determined in relation to the Giza pyramids and that it was part of a pharaonic resurrection cult. The theory concludes that the Sphinx was originally carved as a monumental crouching Anubis, the Egyptian jackal god of the necropolis.
Robert Temple is visiting professor of the history and philosophy of science at Tsinghua University in Beijing, a fellow of the Royal Astronomical Society, and member of the Egypt Exploration Society, Royal Historical Society, Institute of Classical Studies, and the Society for the Promotion of Hellenic Studies. He is the author of 12 books, including The Sirius Mystery, Oracles of the Dead, and The Genius of China. He and his wife, Olivia, also translated Aesop: The Complete Fables. They live in England and appeared at Megalithomania 2007, when Robert spoke about his research into ancient crystal lenses. www.sphinxmystery.info
Video Download:
Talk MP4
£3.99 - 70min - 257MB


Audio Download:
Talk & MP3


£3.49 - 70min - 104MB





---

CHRISTINE RHONE
Twelve-Tribe Nations and the Science of Enchanting the Landscape
Throughout the world – in countries as far apart as China, Ireland, Iceland, and Madagascar – there survive records and traditions of whole nations being divided into twelve tribes and twelve regions, each corresponding to one of the twelve signs of the zodiac and to one of the twelve months of the year. Best known are the twelve tribes of Israel under King Solomon, but there have been many others. In their classic book of 1991, republished in 2008, John Michell and Christine Rhone explore examples of these twelve-tribe societies. They explain the blueprint for this organizational structure and look at the musical, mythological, and astronomical enchantments that kept these societies in harmony with the cosmos. They also examine the astrological landscapes of classical Greece, the aligned St. Michael sanctuaries of Europe, and the true site and function of the Temple in Jerusalem. The sacred geography of these sites was part of an ancient code of knowledge that produced harmony between nature and humanity. This is as relevant to our present and future as it was to our past.
Christine Rhone is an artist and writer with a special interest in landscape symbolism. The translator of several important works, including Jacques Le Goff's Saint Francis of Assisi, Antoine Faivre's Theosophy, Imagination, Tradition, and Jean Richer's Sacred Geography of the Ancient Greeks, she lives in London
Video Download:
Talk MP4



Audio Download:
Talk MP3


£2.49 - 63min - 61MB









---

HOWARD CROWHURST
Archaeoastronomy of the Brittany Stones -
Overview of the most ancient megalithic areas on the planet with revelations about alignments, who built them, lunar geometry and possible grid systems of the area. Howard discussed the relationships between the megalithic sites in Brittany, the Orkneys and North Wales. He also described the undisclosed work completed in the Carnac area using aerial photogeological methods which revealed astonishing results.
Howard Crowhurst was born in North Wales. He has been living in Brittany since 1986 and has become one of the leading experts on the megaithic monuments of the Carnac area. From 1990 to 2004, he was vice president of the Association Archéologique Kergal and as such he took part in the french TV documentary, Carnac. In 2006, he launched the Summer Solstice in Plouharnel event with the Plouharnel Tourist Office. Last year, with several friends, he founded the ACEM, Association pour la Connaissance et l'Etude des Mégalithes (Association for the Knowledge and Study of Megaliths) whose aim (amongst other things) is to create a 3D computer model of the Carnac megalithic complex. www.solsticeenglish.megalithes.info/
Video Download:
Talk MP4



Audio Download:
Talk MP3


£2.49 - 72min - 69MB









---

GLENN & CAMERON BROUGHTON
Sacred Water Sites and Earth Energy
Throughout all time and every society certain flows of pure water from the Earth have been revered and treated as sacred. What is it about such places that created such respect? Is there something more than the fact that we physically need water to live? Glenn and Cameron Broughton looked at water sites from around the world to uncover any common threads that may remind us of that which our ancestors always knew.
Glenn is a teacher, healer and tour guide and gives presentations on both sides of the Atlantic. He has set up and led a non-profit community arts center, Earth Mysteries groups and ethical businesses and has made breakthroughs in earth energies research. With Cameron he leads people on journeys of transformation to sacred lands through Sacred Britain Tours: www.sacredbritain.com. Together they organizes the Earth Spirit conference in Vermont. They live in Vermont and Somerset during the warmer months. Cameron is also an established massage practitioner and Mother. www.sacredbritain.com

Video Download:
Talk MP4



Audio Download:
Talk MP3


£2.49 - 57min - 56MB









---

ROBIN WILLIAMSON
A Tale of the Deeds of the Tuatha de Danaan
A bardic account of the two battles of Moytura, the sacred megalithic complex in Sligo. From the magical lore of ancient Ireland, this tale recounts conflicts of the ancestors at the dawn of the world. Stark, strange, beautiful, violent and hinting always at hidden truths, this of all ancient Celtic stories presents an insight into Druidic allegorical teachings.
Robin Williamson, founder in the 60's of the influential Incredible String Band and the Merry Band of the 70's, has been a key figure at the forefront of the storytelling revival in Europe and America since the 80's. He has authored a number of books including The Craneskin Bag (re-telling and re-versifications of Celtic lore) and Celtic Bards, Celtic Druids (co-authored with R.J. Stewart). Robin is Honorary Chief Bard of The Order of Bards, Ovates and Druids. www.pigswhiskermusic.co.uk
Video Download:
Talk MP4



Audio Download:
Talk MP3


£2.49 - 52min - 51MB









---

MICHAEL HODGES
Neolithic Calendar Systems and British Folklore
A detailed look at how megalithic structures were used to correctly time the planting of crops and how many of these technologies were recorded in Folklore. He has also identified a number of long distance alignments local to his home in Dorset, that appear to be Neolithic farming calendars and have been published in his book 'Here be Dragons'. He has found similar alignments on the Mendips and on the Isles of Wight and Purbeck. His book 'St. Catherine's Hill' also identified some long distance Roman signal routes which could have been based on prehistoric alignments.
After a long and varied career, Michael was elected as a councillor and served as Mayor of a Borough and became involved in local history and archaeology. Michael began writing on local history in the 1980's and became interested in alignments and folklore. He has been chairman of the Society of Ley Hunters and the Dorset Earth Mysteries Group; also of the Christchurch Local History Society which with well over 300 members is the largest of its kind in Dorset. Michael serves on the Dorset History Forum and the Dorset Archaeological Committee and represents the latter with Wessex Archaeology.
Video Download:
Talk MP4



Audio Download:
Talk MP3


£2.49 - 45min - 43MB









---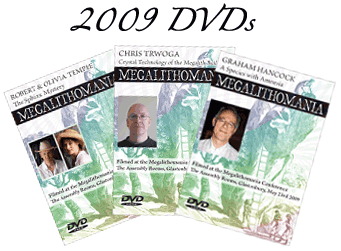 2009 DVDs are remastered. Audio and Video downloads are also now available. See below.
See library of online talks here. Purchase high quality DVD's of 2010 here and 2008 here and other DVDs here