Previous years events- Reviews and Memories
Megalithomania was founded by Hugh Newman, John Martineau and Gareth Mills in the winter of 2005. Inspired by the incredible research of numerous authors, the conference was created to become an open forum to debate the megalithic arts and sciences. The team felt that history books and colleges do not present the evidence that is being discovered today. Revelations in the fields of archaeoastronomy, geomancy, mathematics, ley alignments, sacred geometry and other cutting-edge disciplines are helping rewrite our own history, but are often completely overlooked by the academic world. Many people want to know where we came from and connect to our ancestors so we hope that this annual event can be part of that process. Here is a short history of the conference....
"This year's Megalithomania was what a vat of ancient Aztec chocolatl drink would be to a chocoholic
– it just seems to get better and better." Click here for the full 2010 Fortean Times Review.
Click here for the two other reviews of the 2010 conference
Fortean Times Review of Megalithomania 2019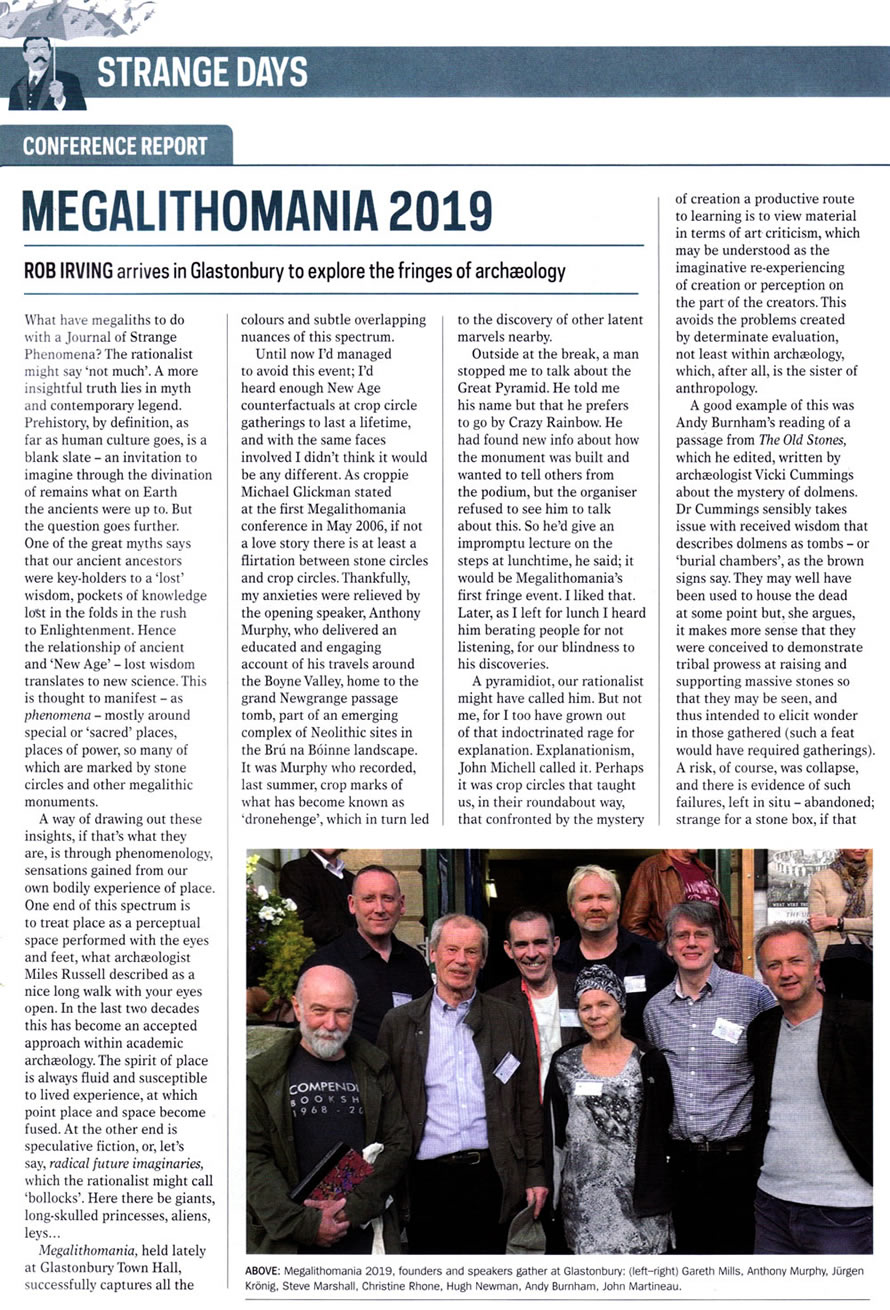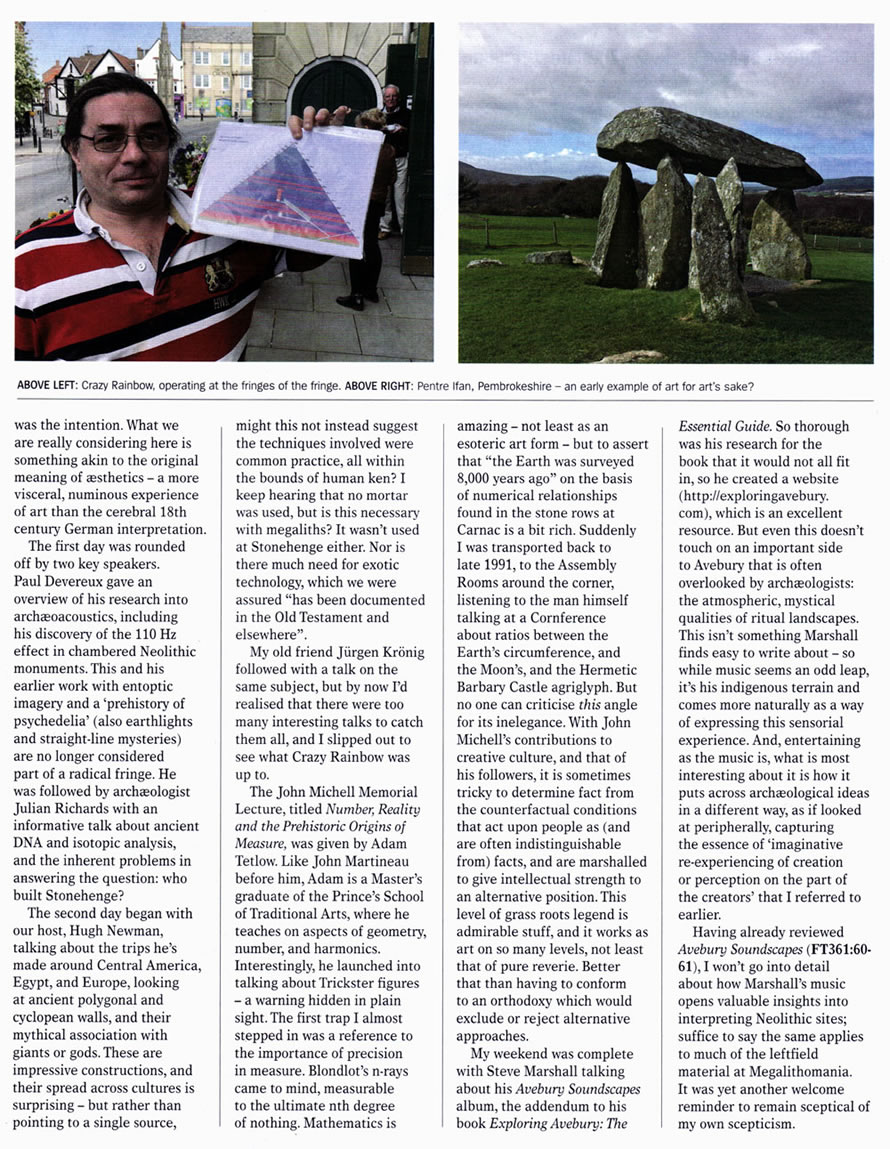 ---
The First Megalithomania, 6th - 7th May 2006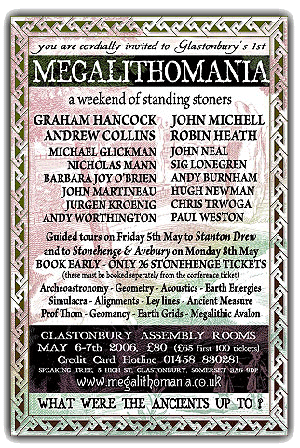 ---
Megalithomania, 19th - 20th May 2007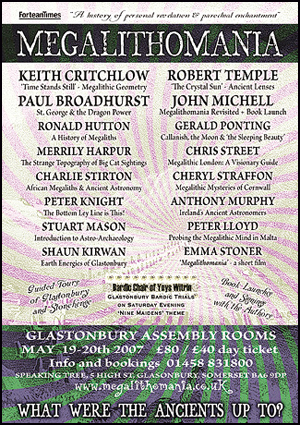 ---
Megalithomania, 17th - 18th May 2008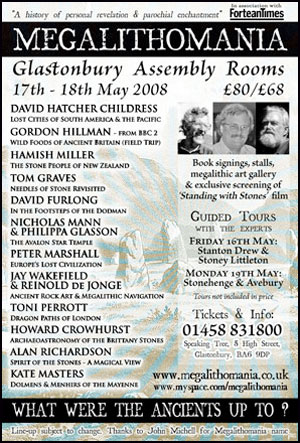 ---
Megalithomania, 23rd - 24th May 2009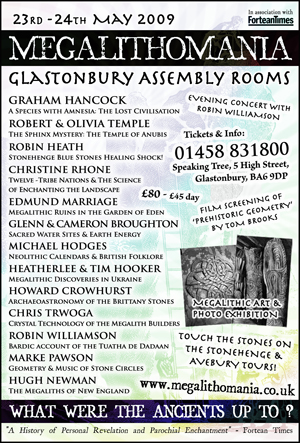 ---