Thank you to everyone who attended the 2015 Megalithomania Conference in Glastonbury, UK. It took place on Saturday 9th May at Glastonbury Town Hall with a distinguished line-up of Megalithomaniacs, plus extra activities on the Friday and Sunday. We have lots of photo's and the videos are coming soon. Here are a few here!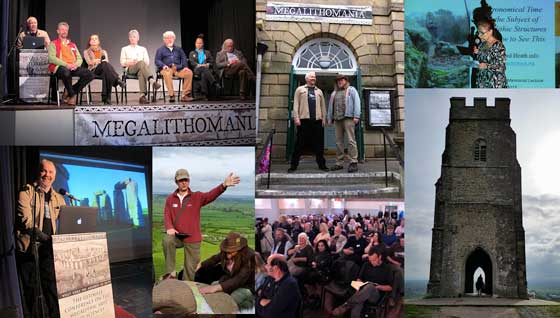 We are now planning our big London Conference co-organised with Andrew Collins called the Origins Conference. It's at the Arts Two theatre in Queen Mary University of London. This short video introduces the Origins 2015 event, scheduled for Saturday, November 7th at this venue. Speakers include Graham Hancock, Lynn Picknett, Clive Prince, Danny Hilman Natawidjaja, Jim Vieira, Andrew Collins and myself. Plus there will be a Sunday walkabout around London's East End seeing the sites there, where Andrew shall be talking about its pentagonal geometry, the Hawksmoor churches, and the Jack the Ripper mystery. Full details and early-bird tickets here
Ggantija is Gozo's primary sacred site, It dates back to 3600 BC and is an impressive megalithic temple with winter solstice alignments. It was said to be built by giants, with the legend of the Goddess Sansuna, who was said to have built the site, and nearby Sansuna dolmen. It is also connected to nearby (now destroyed) Xaghra Stone Circle and was the oldest free-standing temple on the planet until Gobekli Tepe was discovered.
Anyway, we look forward to seeing you fellow Megalithomaniacs on one of our expeditions or conferences this year and wish you all well.

Hugh Newman - Megalithomaniac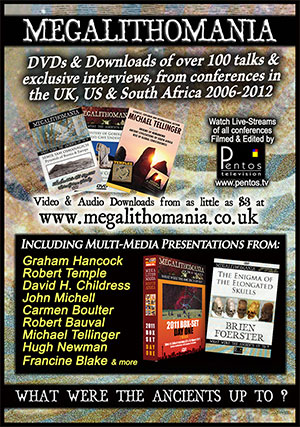 Click here to buy DVDs and Downloads of
multi-media talks from:
GRAHAM HANCOCK
ROBERT BAUVAL
DAVID. H CHILDRESS
CARMEN BOULTER
ANDREW COLLINS
ROBERT TEMPLE
MICHAEL TELLINGER
ANTOINE GIGAL
KLAUS DONA
HUGH NEWMAN
FRANCINE BLAKE
JOHN MAJOR JENKINS
SEMIR OSMANAGICH
BRIEN FOERSTER
MICHAEL CREMO
BETHE HAGENS
GLENN KREISBERG
WALTER CRUTTENDEN

& many more.
All filmed at Megalithomania...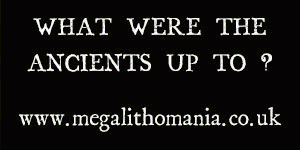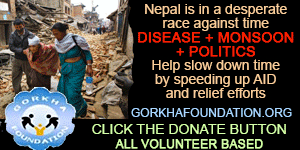 See Hugh Newman's web-page here
CONFERENCE REVIEWS:
"So was Megaltihomania worth the trip? Too right it was! Once again Hugh and his crew gave us a weekend of education, re-evaluation and entertainment"
more reviews
TOUR REVIEWS:
"Thanks Hugh! great trip for those that like alternative traveling and the deeper story to humanities history"- Jennifer Stein
more reviews & upcoming tours