Gobekli Tepe tour in October 2018 - more info here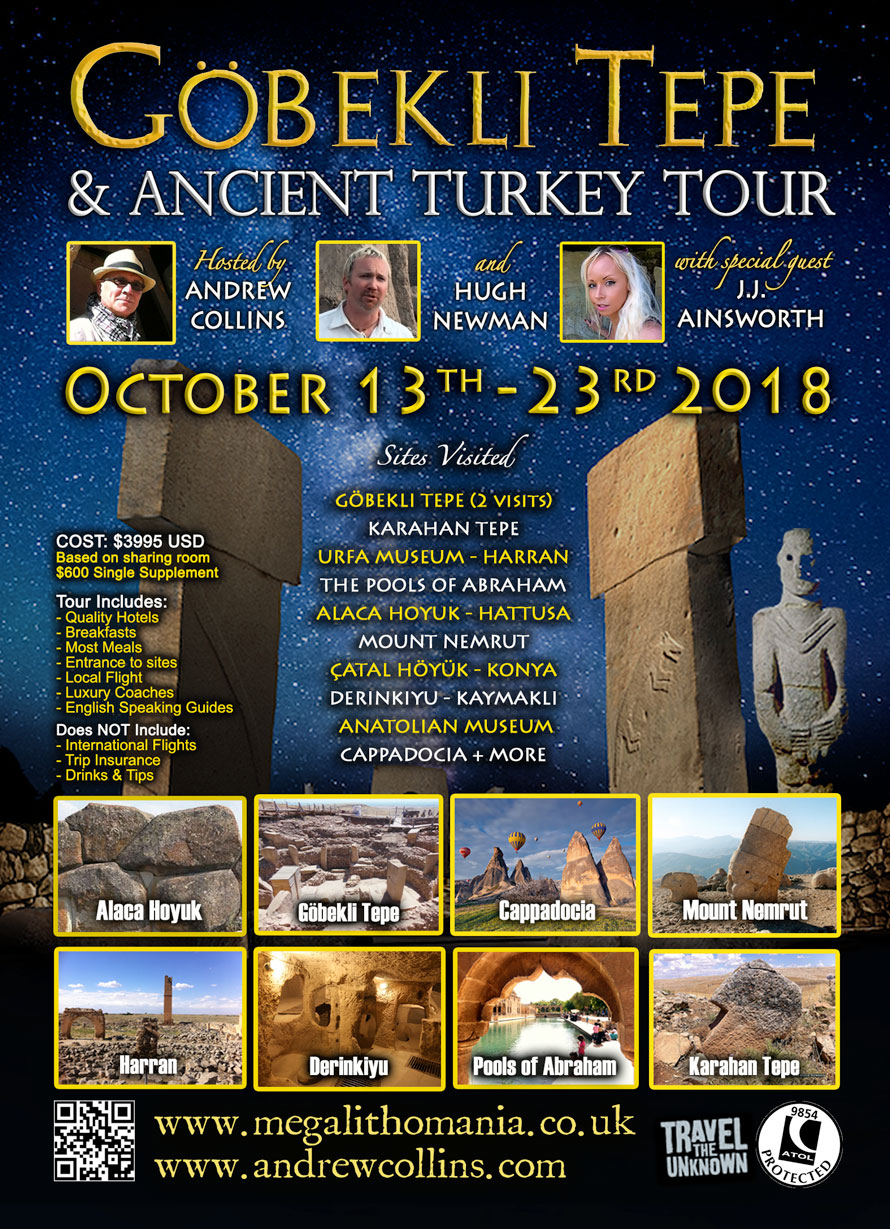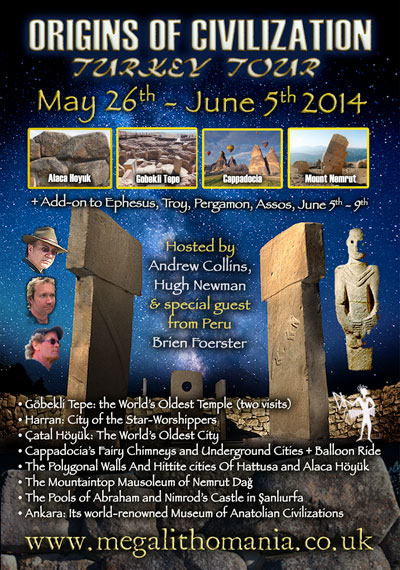 ORIGINS OF CIVILIZATION TOUR 2014
May 26th - June 5th 2014 (11 days)
Hosted by Andrew Collins, author of the forthcoming Gobekli Tepe: Genesis of the Gods, plus The Cygnus Mystery and From the Ashes of Angels, alongside Megalithomaniac Hugh Newman, author of Earth Grids, who will be sharing his insights on the connections between these and other great ancient cultures.
NEW: We will now be visiting Karahun Tepe, an 11,000 year old site. See here for details.
The breath-taking plains and steppes of eastern Turkey, the traditional Garden of Eden or terrestrial Paradise, was the setting for the Neolithic revolution and the rise of civilisation. Join Andrew Collins and Megalithomania on its unique tour of the Cradle of Civilisation. Visit some of the world's most exciting archaeological sites including Göbekli Tepe, the oldest stone temple complex, the ancient city of Harran, and Çatal Höyük, the world's first city. See also the city of Konya, home of the Whirling Dervishes; Alaca Hoyuk, that has incredible megalithic polygonal masonry similar to Peru, Sanliurfa, the ancient Christian city of Edessa, birthplace of Abraham; and the traditional area of the Garden of Eden, home of the Watchers and Nephilim of the book of Enoch, and the Annunaki of Sumerian myth and legend. Both Andrew and Hugh will be presenting evening lectures throughout the tour, plus they will be discussing theories and new research on site. We are hoping to meet Klaus Schmit, the primary achaeologist at Gobekli Tepe, who carbon dated the site back to around 12,000 BC.

Tour Costs:
Main Tour £2150 UK/$3700 US (meet Ankara) / Add-on £875 UK/$1505 US
based on double occupancy
Single occupancy supplement: £370/Add-on £175 - Tour deposit: £500/$800
Please email info@megalithomania.co.uk
for more info
Proposed Itinerary: subject to change
Day 1 - Monday May 26th (arrival day):
Arrive directly in Ankara. Pick up at airport & to hotel. In the evening Orientation and "Origins of Turkish Civilization" presentation by Andrew Collins.
Day 2 - Tuesday May 27th: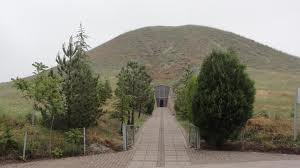 After breakfast visit Anatolian Civilization Museum of Ankara , and see artefacts and reconstructions from Neolithic sites such as Catal Hoyuk. Lunch in Ankara. After lunch drive to Gordion (The tumulus of King Midas). Excavated in 1957, the mound of Midas is 300 meters in diameter and is 43 meters high. In the wooden chamber, the corpse of a man was found along with the remains of his last dinner. It still contains some furniture, presumably from Midas` palace. We may see several other mounds en-route to the hotel in Hattusa. Evening presentation by one of the speakers. B-L-D
Day 3 - Wednesday May 28th:
Visit the Hittite capital of Hattusa, c. 1800-1200 BC. See rock cut inscriptions and reliefs of warriors and Hittite gods in the rock sanctuary. Visit the massive city walls, Sphinx entrances, polygonal walls and polished green nephrite naval stone in the Great Temple dating from the age of the Hittite Empire (time for meditation at site). Hattusa was once the centre of the Hittite Empire, dating back to the late Bronze Age. Set in what were once rich agricultural fields and among scenic, rolling hills, the city has some fine examples of early ancient architecture. Originally the inner city was a vast array of temples and monuments, overlooked by the royal residence on the acropolis. An architectural masterpiece in its time, the city gateway was once adorned with reliefs of warriors, lions and sphinxes, framing four temples, each of which had their own courtyard. The city was destroyed, along with the Hittites themselves, in the 12th century BC. By the 20th century, the principal remains of Hittite inscriptions were found on over 10,000 tablets. Lunch in Hattusa. After lunch journey on to the magnificent ruins of Alaca Hoyuk, a Hittite city with origins dating back to the Chalcolithic or Copper Age. Visit the museum, and see the extraordinary polygonal walls, like those in Peru, Easter Island and ancient Egypt. Drive on to Cappadocia, arriving at your hotel in Göreme, for a late dinner. B-L-D.

Day 4 - Thursday May 29th
After breakfast walk through the Red Valley. Next visit Kaymakli Underground City. There are 36 underground cities in Cappadocia and the widest one is Kaymakli underground city. These troglodyte cave-cities were excavated as early as Hittite times, and expanded over the centuries as various pillaging armies crossed Central Anatolia in search of captives and plunder. The Kaymakli Underground City has low, narrow and sloping passages and consists of 8 floors below ground, although only four of them are open to the public today. The number of the storage rooms in such a small area supports the idea that a great number of people resided here. Archaeologists think that this could have been up to three thousand five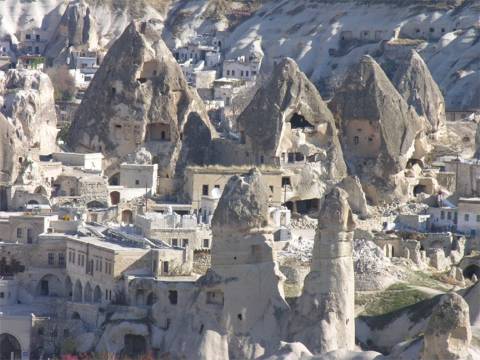 hundred people. As well as chapels, stables and storage, an efficient man-made system of air shafts provided ventilation even at the deepest levels of the underground cities so they were able to survive there for lengths of time when necessary. The people of Kaymakli village have constructed their houses above nearly one hundred tunnels of the underground city. The inhabitants of the region still use the most convenient places in the tunnels as cellars, storage areas and stables, which they access through their courtyards. Ortahisar is another Cappadocian village dominated by a fortress-like rock rising above winding roads. The 90m high natural fortress in Ortahisar has partly crumbled away revealing some of its interior. Today it has been restored and the peak is accessible by a staircase. The Ortahisar Castle offers a magnificent panorama over the fairy chimneys of Hallacdere and the snowy peak of Mt. Erciyes. Lunch. Visit Uchisar natural castle and finally Goreme open air museum, capital of Turkey's eastern province of Cappadocia, with its lunar landscape dominated by conical rock towers known as Fairy Chimneys. See Goreme's rock-cut churches, with their strange art with its origins in the prehistoric age. Devrent Valley is home to the famous Fairy Chimneys near Goreme and is known as the imaginary valley or animal valley due to the animal shapes in rocks. While Fairy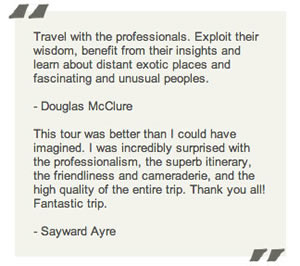 chimneys can be found in much of Cappadocia, these are the best formed and most densely clustered. The volcanic rock of this area has allowed erosion to form these chimneys as well as other landforms such as caves, clefts and folds in the rock, making this breathtaking landscape unique. A thick layer of tuff (consolidated volcanic ash) is covered by a thinner layer of basalt which is more resistant to erosion than the underlying rock. Cracks in the basalt enable erosion of the underlying rock. These fairy chimneys were formed where the resistant rock remains protecting the underlying rock directly beneath it from erosion. The mineral-rich volcanic soil is excellent for growing fruit and vegetables, making Cappadocia a rich agricultural region. It has always been one of Anatolia's prime grape-growing areas, and still boasts many productive vineyards and wineries. The Bible's New Testament tells of Cappadocia, but in fact this part of central Anatolia has been important since Hittite times, long before the time of Jesus. B-L-D


Day 5 - Friday May 30th
Visit the enigmatic underground city of Derinkiyu, constructed perhaps as early as the last Ice Age. Derinkuyu Underground City is an ancient multi-level underground city of the Median Empire in the Derinkuyu district in Nev?ehir Province, Turkey. Extending to a depth of approximately 60 m, it was large enough to shelter approximately 20,000 people together with their livestock and food stores. It is the largest excavated underground city in Turkey. Meals: B, L, D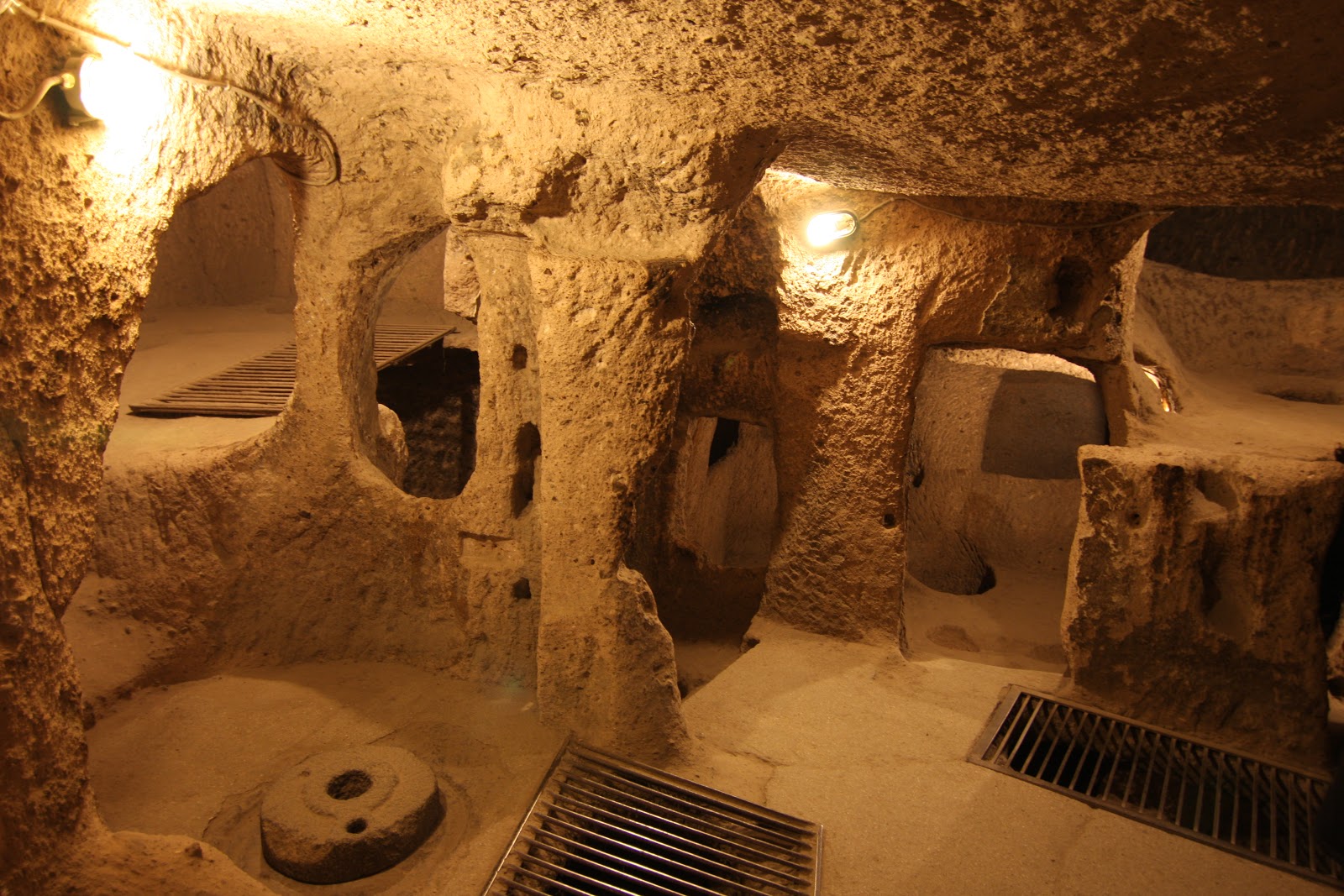 Day 6 - Saturday May 31st:
Drive towards Konya. Stop for lunch. Visit Çatal Höyük, The worlds oldest city, then return to Konya for a tour around its archaeological museum, with its spectacular Çatal Höyük exhibition. In the evening head into downtown Konya to see a performance of the mesmerizing Whirling Dervishes - Optional. Meals: B, L, D
Day 7 - Sunday June 1st:
Drive to Sanliurfa (7 hours driving). Discussion and lectures on the bus journey. Dinner in local restaurant. B, D.

Day 8 - Monday June 2nd:
Visit Göbekli Tepe, the world's oldest stone temple complex, constructed nearly 12,000 years ago, making it the oldest megalithic site on the planet. See its extraordinary rings of T-shaped standing stones with carved reliefs of birds, animals and other abstract forms. Learn its history and place in the origins of civilization.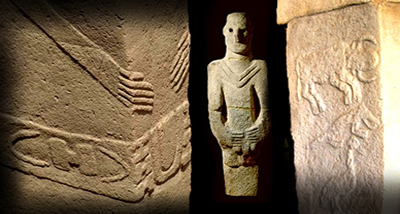 Göbekli Tepe, the oldest place of worship in the world, is an archaeological site without equal. Prior to its discovery in 1994 and its subsequent excavation it was widely believed by anthropologists that religion evolved as a result of living in larger communities which was itself the result of the change from foraging to agriculture. However Göbekli Tepe has turned our theories of our own evolution on their head. The vast religious site dates from the hunter gatherer period and there is no evidence of any agriculture or even human habitation suggesting that it may have been the emergence of religion that lead us to civilisation and thus to agriculture. It is hard to overestimate the significance of this finding.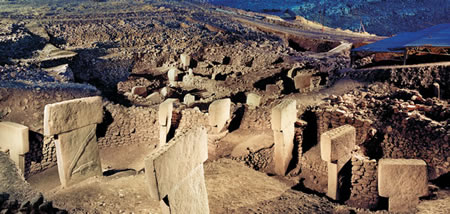 The site contains a vast array of circular structures and huge pillars, some with beautiful limestone carvings of lions, foxes, snakes and birds, believed to be gatekeepers of the entrance to the next world. There are striking similarities to sites in Peru, Bolivia and Easter Island that were noted by Robert Schoch in the Megalithomania expedition in November 2012. To date less than ten percent of the site has been excavated.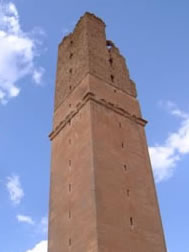 Visit also the ancient city of Harran, once the centre of Egypt's Hermetic tradition. See its ominous "Astronomical Tower", citadel and local village, and take in one of the most atmospheric sites anywhere in the world. Urfa (a.k.a. Sanliurfa, "the prophet's city", or Edessa in ancient times) is the most spiritual city in East Turkey. It is a major centre for pilgrimage and its traditions are very much alive and well. The "Sanli-" part of its name (meaning "great" or "dignified") was awarded by the Turkish legislature in 1984 in recognition of the city's pivotal role in the Turkish war of Independence. Of particular note for visitors are Urfa castle (the current walls were constructed by the Abbasids in 814AD), the Pool of Sacred Fish where Abraham was thrown into the fire by Nimrod, the park of mosques, the market area and Urfa museum. Mentioned in the book of Genesis, Harran is believed to have once been home to the Prophet Abraham. The site of the first Islamic university in Anatolia, Harran also boasts the remains of an 8th century mosque, a citadel and some 300 year old beehive mud homes. Meals: B, D
Day 9 - Tuesday June 3rd:
Today we shall visit Gobekli Tepe in the morning to get a real taste of this incredible site with time for meditation and freedom to explore the site alone. Visit the archaeological museum, with its compelling exhibition of artefacts from Göbekli Tepe. Lunch. In the afternoon visit Urfa Museum to see display of artefacts from Gobekli Tepe, Nimrod's Castle, the Pools of Abraham, and the birthplace of the great prophet. Evening presentation by one of the speakers. B-D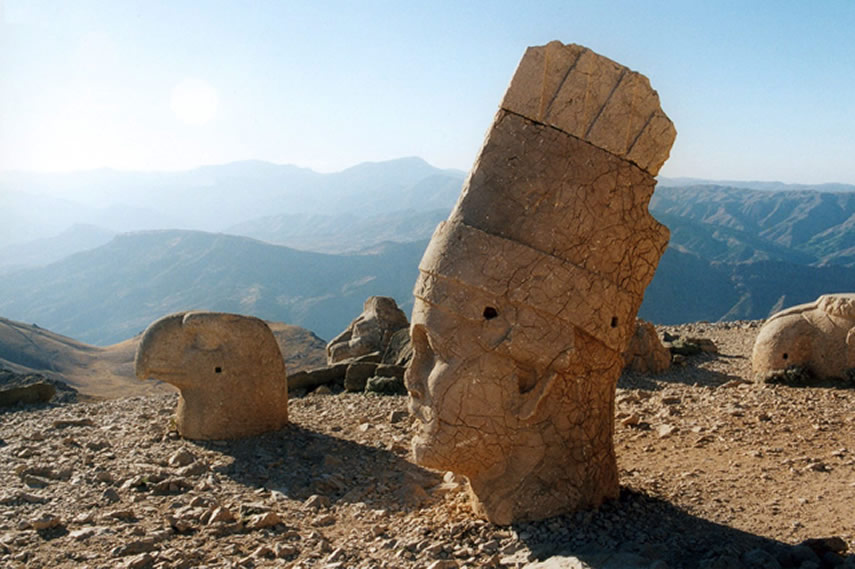 Day 10 - Wednesday June 4th:
Early evening visit to Nemrut Dagi (Nimrod's Mountain), but on the way stop at Karakus Timulus and Cendere Bridge. Cendere Bridge is one of the world's oldest bridges still to be in use, constructed during the empire of Septimus Severus. Composed of 92 stones, each weighing around 10 tons, it is thought to be the second largest Roman bridge still in existence, spanning an impressive 122 metres. The bridge today appears as a simple, unadorned arch, but was originally decorated by four Corinthian columns dedicated to Septimus Severus and his wife.Mount Nemrut is the site of the original Tower of Babel and Mountain of God of biblical tradition. Gaze out over the terrestrial Paradise as enjoyed by the biblical patriarchs of the book of Genesis that is the perfect place to experience a sunrise or sunset. One of East Turkey's most spell-binding attractions at the peak of this mountain (at over 2000m) sit enigmatic statues of a pre-Roman king, Antiochus I Theos of Commagene, and the various gods he believed to be his ancestors. The views from the summit are sublime. (NOTE it is a 20-30 minute walk up steps to reach the summit). Farewell Dinner. Meals: B, D
Day 11 - Thursday June 5th (Day one of add-on):
Optional trip to Mount Nemrut for sunrise with additional cost for people who want to join. After breakfast travel to Adiyaman airport. Fly back to Istanbul for completion of tour. B
Tour Ends. Fly back to Istanbul
Price includes
- All transportation including internal flights
- Domestic flights within Turkey
- All bus travel and accommodation
- English-speaking guides
- Entrances to sites and museums
- All VAT and local taxes
- Breakfasts
- Lunches & Dinners as stated in itinerary (L,D)

Price does not include
- Visas
- Tips and items of personal nature
- Any meals or activities not included in the programme
- International Flights
Photo credit: Martin Gray - www.sacredsites.com. Andrew Collins - www.andrewcollins.com and PDPhoto.org