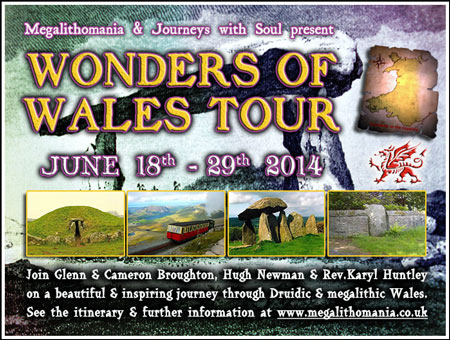 WONDERS OF WALES TOUR
June 18th - 29th 2014 (12 days/11 nights)
Hosted by Glenn & Cameron Broughton, Rev Karyl Huntley, with guest speaker Hugh Newman.
Wales is otherworldly – lush green valleys filled with morning mist, craggy mountain peaks reaching to the clouds, a coastline to stretch the imagination to the horizon and a formidable reputation founded on legends of druids, wizards and witches. As the last retreat of the inhabitants of ancient Albion, the Welsh are still connected to the 'olde ways'. Even today this depth of history and tradition is present in the very fabric of the land. Our journey takes us across this small but diverse country and on to the Isle of Anglesey. Wales has many impressive stone circles, dolmens, passage graves and Christianised sites that are essential for any Megalithomaniac to experience at least once in their lives! As the Welsh say "Croeso I Gymru" – Welcome to Wales!
Tour Costs:
£2340 (meet Bristol Airport)
based on double occupancy
Single occupancy supplement: £300 - Tour deposit: £450
Please email info@megalithomania.co.uk
for more info

Click here to pay £450 deposit to confirm your place:

Proposed Itinerary: June 2014 - subject to change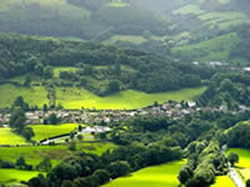 Day 1 – Weds 18th June
Collection from Bristol airport and transfer to the picturesque walled town of Tenby, where we will book into our hotel for three nights. The old town is a short walk away.
Introductions meeting before dinner.
Day 2 – Thurs 19th Jun
Orientation meeting before we head off to explore the Pembroke Peninsular with a visit to a hilltop hermitage and a tour of the historic city of St David's and its active medieval Cathedral. We will visit St Non's holy well and chapel, where according to legend the well first sprang up as Non gave birth to St David. The views out across the ocean are wonderful from here.
Free choice dinner not included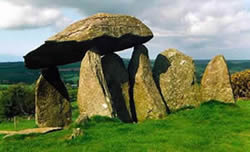 Day 3 – Fri 20th June
Today we will discover Pentre Ifan and Carreg Samson dolmens and an atmospheric stone circle. We will also go to the Preseli Hills and the source of the Stonehenge bluestones. This is one of three points on the great 'Lunation Triangle' discovered by Robin Heath, and where there is said to be a sacred spring that legend says has healing qualities. It also connects with Lundy Island, where Robin and Hugh discovered a long-lost stone circle in 2008.
Free choice dinner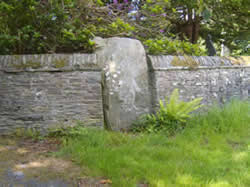 not included
Day 4 – Sat 21st June
After checking out of the hotel we head north and cross the gorge of the Mynach Falls where the River Mynach drops 300 feet to meet the River Rheido. Above it we will see the amazing triple bridge structure known as the Devil's Bridge, a remarkable feat of engineering. We will call at the town of Ysbyty Cynfyn, where we can see a Christianised pagan sacred site as the megaliths from a former stone circle can be clearly seen in the churchyard walls. Check into our hotel in Llanberis in the Snowdownia National Park for two nights.
Dinner at the hotel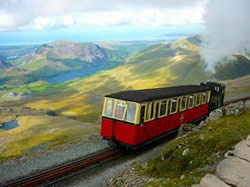 Day 5 – Sun 22nd June
We start the day with an unforgettable journey catching the historic mountain railway train up to the top of Mount Snowdon, at 3,560ft the highest peak in Wales. The single carriage and engine (possibly steam) pass through an ancient forest, over viaducts, by a waterfall and up the craggy mountainside to the summit from where you have breath-taking views on a clear day right across to Ireland and the Isle of Man. Then we head to the coast to the unique village of Portmeirion. This unique architect-designed village, with its colourful small-scale buildings and Italianesque central piazzanestled around a sandy cove, is a photographer's paradise and is home to the world famous Portmeirion pottery with its classical flower motifs. Finally we visit thirteenth century Caernarfon castle built by King Edward I.
Free choice dinner not included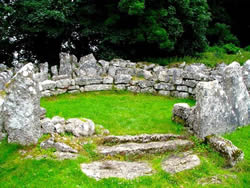 Day 6 - Mon 23rd June
Across the narrow stretch of sea known as the Menai Strait is Anglesey, a mystical isle that was the last stronghold of the ancient Druids, who held the island against the invading Romans. Ancient and sacred monuments are everywhere on this special island. We will move hotel today and stay on Anglesey for the next two nights. At Holy Penmon we will see St Seiriol's hermitage with an ancient well. We also explore the remains of the Abbey and inside the neighbouring church we find a small museum containing a pagan Sheela-na-gig carving. Free afternoon
Free choice dinner not included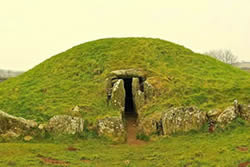 Day 7 - Tues 24th June
At Lligwy we see the Romano-British settlement of Din Lligwy with spectacular views over the bay, then the remains of Hen Capel Lligwy, a twelfth century church and nearby a cromlech from over 5,000 years ago. The chambered cairn of Bryn Celli Dhu is known as the Stonehenge of Wales, and is the gem in Anglesey's crown.
Dinner at the hotel
Day 8 – Weds 25th June
On our way to Llangollen we will visit Capel Gorman dolmen and the enigmatic stone row in the churchyard at Gwytherin. The rest of the day is free to explore this charming town.
Free choice dinner not included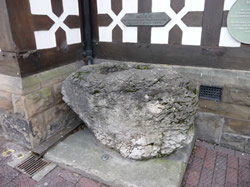 Day 9 – Thur 26th June
The beautiful landscapes of North Wales are reputedly the lands of King Arthur and the source of some amazing history and legends. The small Welsh town of Llangollen is at the centre of Arthurian history, the Grail myths and the visit of Joseph of Arimathea. The legendary Valle Crusis Abbey has associations with Vortigen, Arthur, Gwinevere and Joseph of Arimathea and with the Pillar of Eliseg standing nearby. Atop the hilltop castle of Dinas Bran, overlooking the town of Llangollen, we are present at one of the reputed hiding places of the Holy Grail itself.
This evening we follow the breathtaking Horse-Shoe Pass on our way to Ruthin where we find the Stone of Huail in the marketplace where King Arthur and the Knight Huail fought a bloody duel. We will then step back in time to the days of chivalry, knights and maidens as we feast on a medieval banquet at Ruthin Castle.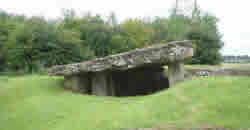 Day 10 – Fri 27th June
Travelling south towards Cardiff we visit St Fagans National History Museum in Cardiff. This outdoor museum consists of forty different buildings brought from all parts of Wales set within the 100-acre grounds of St Fagans Castle. Discover how people in Wales have lived throughout history and watch traditional crafts people at work as they have done for centuries.
Not far from the museum we will find the two enormous cromlech chambered tombs of Tinkinswood and St Lythans. We stay at a Cardiff hotel for our last two nights in Wales.
Free choice dinner not included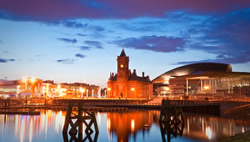 Day 11 – Sat 28th June
This final day is free to explore Cardiff city. Farewell dinner
Day 12 – Sun 29th June
To Bristol airport for return flights home, bon voyage!
Price includes
- All transportation including internal flights
- All bus travel and accommodation
- English-speaking guides
- Entrances to sites and museums
- All VAT and local taxes
- Breakfasts
- Lunches & Dinners as stated in itinerary

Price does not include
- Visas
- Tips and items of personal nature
- Any meals or activities not included in the programme
- International Flights


The Lunation Triangle - by Robin Heath
Photo credit: Martin Gray - www.sacredsites.com and PDPhoto.org
Contact and info email HERE